Coal Crusher Equipment is also known as Coal Crushing Unit, there are a lot of Crushing Equipment which can be effective as Coal Crushing Equipment, usually needs to choose a suitable coal crushing equipment based on different factors, such as the moisture of the feeding material, the feeding size, the required size after crushing and the required crushing capacity, and for most coal crushing plant it needs to use two crushing units to reduce the size into the required size, and for some project it needs to grind the coal into coal powder, then it needs to use coal Ball Mill to grind the coal particles into fine powder. Mingyuan can provide different specification of Coal Crushing Unit, such as Jaw Crusher, Hammer Coal Crusher, Double Roll Coal Crusher, Double Stage Coal Crusher, Vertical Compound Crusher, Impact Coal Crusher and so on., and as we are a direct supplier, our Coal Crusher Price is reasonable. besides we can also provide Stone Crushing Machine For Sale.
As mentoned above there are many a lot of Coal Crushing Equipment and stone crushing machine for sale from Mingyuan, the commonly used coal crushing unit can be jaw crusher, Impact Crusher, coal crusher, hammer mill, double stage crushing machine, coal cone crusher, coal hammer crusher and so on. below just list a few of the coal crushing equipment for sale FYI, you can send your inquiry about the coal crusher price then we can provide a suitable solution for you with the coal crushing mahcine.
Cone Crusher has been proven to be an effective and good perfornce coal crushing equipment and even in the Stone Crushing Plant , so it is getting popular in most of the crushing project.This series crusher is suitable for crushing medium hard ores and medium hard ores and rocks. The crusher has the advantages of reliable structure, high productivity, easy adjustment and low running cost. The spring release system of the crusher acts as an overload protection system, allowing travelers to pass through the crushing chamber without damaging the crusher, using dry oil, water and two kinds of sealed formation. It separations gypsum stone from engine oil and ensures reliable performance. The type of crushing chamber depends on the size of the feed and the fineness of the broken product. Standard type is suitable for medium crushing, medium sized for medium crushing or fine crushing, short head for fine crushing. we will provide good price for hammer coal crusher as we are direct manufacturer of crusher, and in stock there are some coal crushing equipment.
And this cone crusher is suitable for processing gravels, ores, slag and construction waste and used for second, three or four level crushing of stones and slag.

Specification of Cone Crusher used as coal crushing equipment /coal crushing unit /hammer coal crusher
Model

Max particle

inlet(mm)

Adjusting range

of output(mm)

Capacity
(t/h)

Motor power

(kw)

Overall dimension
(mm)

Weight(t)

PYB

600

65

12-25

12-25

30

2800x1300x1700

5

PYD

35

3-15

5-23

5.5

PYB

900

115

15-50

50-90

55

3050x1640x2350

13

PYZ

60

5-20

20-65

13.1

PYD

40

3-13

15-50

13.2

PYB

1200

145

20-50

110-200

110

4152x2300x2980

24.7

PYZ

100

8-26

50-150

25

PYD

50

3-15

18-105

25.6

PYB

1750

215

25-60

280-480

160

4870x3800x4192

50.3

PYZ

185

10-30

115-320

50.3

PYD

85

5-15

75-230

50.4

PYB

2200

300

30-60

590-1000

260-280

7705x3430x4852

80

PYZ

230

10-30

200-580

80

PYD

100

5-15

120-340

81.4
Features of used as

coal crushing equipment /coal crushing unit /hammer coal crusher
1.Strong crushing force: High efficiency; High crushing capacty.
2.Low operation and maintenance cost, easy to adjust.
3.As spare parts selection and structural design is reasonable, the lifespan will be longer.
4.Reducing downtime.
5.Different types of crushing chambers to satisfy different customers requirement.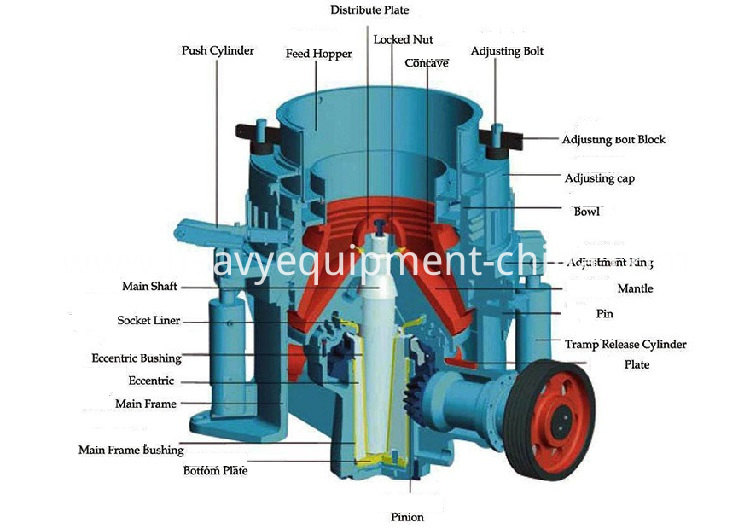 Company Information
Henan Mingyuan Heavy Industry Machinery Co., LTD is one high-tech enterprise, which involves R&D, manufacturering, sales and service as well. In the past 20 years, we devote ourselves to producing mining equipments such as Stone Crushing Machine Cone Crusher, jaw crusher, fine crusher, impact crusher hammer mill crusher, vsi sand maker, cone crusher, Sand Washing Machine ( both wheel type and spiral), Rotary Dryer , ball mill, Rotary Kiln , Cement Ball Mill, Magnetic Separator, belt Conveyor, shaking table, spiral chute, coal crushing equpment,and so on. as direct supplier of Stone Crusher , we can provide reasonable price of stone crushing machine for sale.
In recently years, we have developped our business in new areas, such as grain dryer, waste material recycling plant for waste tyre, rubber, bottle, and so on. for all equipment we provide we can send our experienced engineer to your workshop to guide the installtion until the whole plant works normally.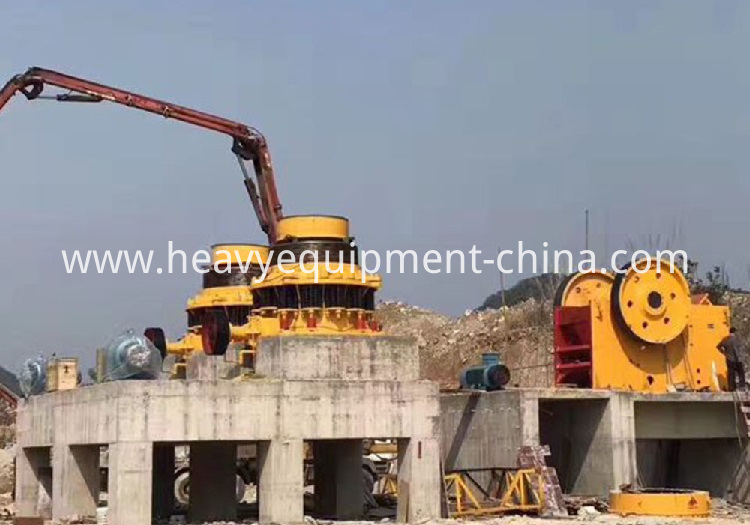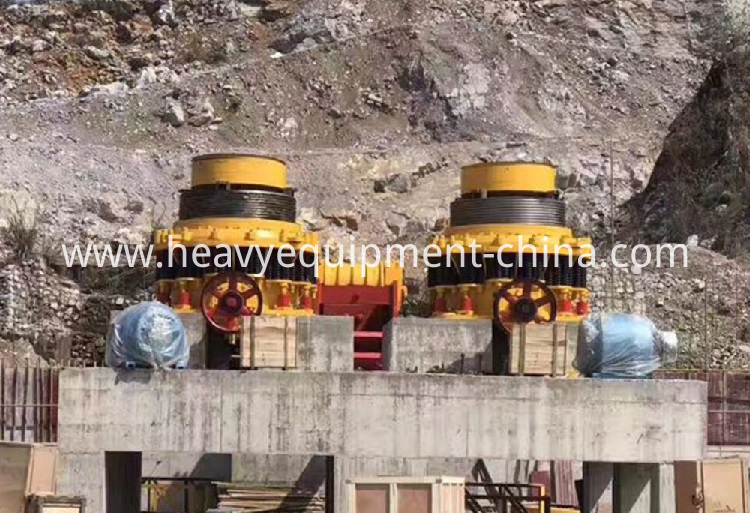 Hammer Crusher is also commonly used as the coal crushing equipment, there are crushing hammers mounted on the rotating rotor, which is the key part to crush the materials, and there are grids under the bottom the coal crushing unit, so it can effectively control the output size from the coal crushing equipment. besides this kind of crusher is not limited for coal crushing, it can also used for crush some ore, such as bauxite, shale, etc. we will provide the good coal crusher price for our clients.
Technical Parameters of Coal Crushing equipment /Coal Hammer Crusher Pirce /Coal Crushing Unit
| | | | | | |
| --- | --- | --- | --- | --- | --- |
| model | input size (mm) | discharge size (mm) | capacity (t/h) | power (kw) | weight (t) |
| PC400*300 | ≤100 | ≤10 | 5-10 | 11 | 800 |
| PC600*400 | ≤120 | ≤15 | 10-25 | 18.5 | 1500 |
| PC800*600 | ≤120 | ≤15 | 20-35 | 55 | 3100 |
| PC1000*800 | ≤200 | ≤13 | 20-40 | 115 | 7900 |
| PC1000*1000 | ≤200 | ≤15 | 30-80 | 132 | 8650 |
| PC1300*1200 | ≤250 | ≤19 | 80-200 | 240 | 13600 |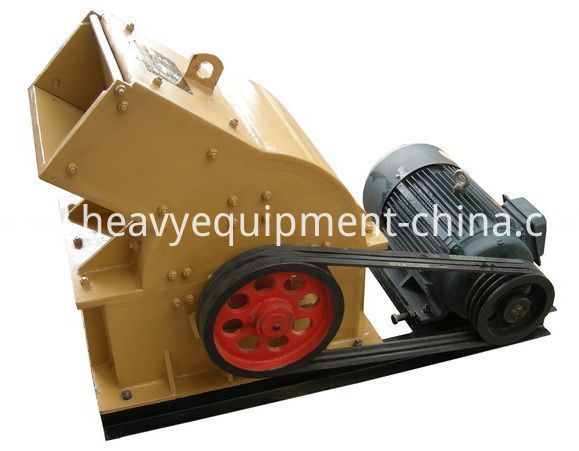 Impact crusher is also used in coal crushing and stone crushing plant, which has better performance than hammer mill as the spare parts can be used for a longer time.
Technical Parameter of Impact Crusher as the coal crushing equipment / coal crushing unit /hammer coal crusher
Model

Size of feed opening

Max. feed size

Capacity

Power (KW)

Weight

Dimension
(L*W*H)

(mm × mm)

(mm)

(t/h)

(t)

(mm)

PF-1007

820×700

300

24-45

55

9.5

2400×1558×2660

PF-1010

1170×720

350

50-80

75

10

2500×2000×2570

PF-1210

1090×465

350

80-130

110

14

2638×2053×2810

PF-1214

1440×465

350

100-160

132

18

2580×2400×2810

PF-1315

1532X560

350

140-200

200

19.3

3007X2748X2556

PF-1316

1690X859

350

150-220

200

19.5

3096X2850X2667

PF-1320

2030x800

325

280-320

400

29.7

3280x3200*2613

PF-1515

1580x850

350

220-280

315

28.3

3550*2835*3217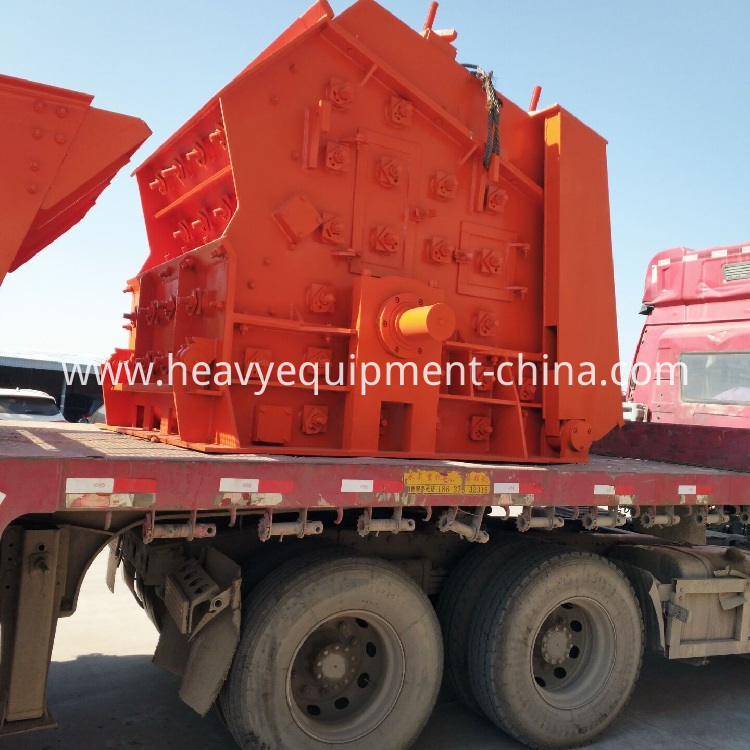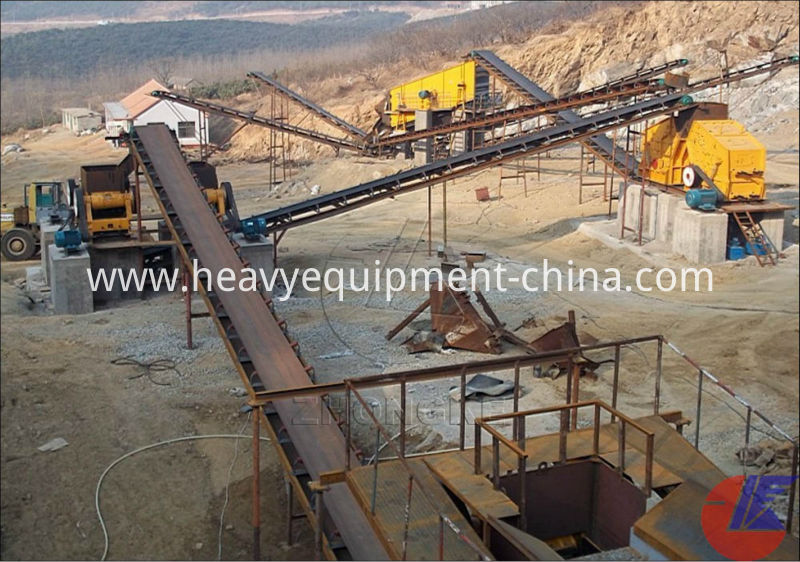 Looking for ideal Coal Crusher Equipment Manufacturer & supplier ? We have a wide selection at great prices to help you get creative. All the Coal Crushing Unit are quality guaranteed. We are China Origin Factory of Hammer Coal Crusher. If you have any question, please feel free to contact us.
Product Categories : Crushing And Screening Machine > Crushing Machine