CT permanent magnetic separator for mineral and metal mine (abbreviated as magnetic separator) is composed of high-performance permanent magnet material NdFeB as the main magnetic source and ferrite. It has the characteristics of strong magnetic field, automatic iron removal, high iron removal rate, simple operation, small maintenance, safe and reliable use, etc. Its weight is 30% less than that of the ordinary ferrite magnetic separator, and the magnetic field on the surface of the cylinder is 150-160mT. Magnetic separator for mineral and metal mine is widely applicable to the separation of raw ore and tailings of various iron and gold ores. It is also suitable for other powdery materials (such as quartz sand) to remove magnetic impurities and purify magnetic materials. In order to achieve the operation of selection or sweeping, multiple single machines can be connected in series or in parallel to improve the grade or output. The products are in line with the standard of JB/T7895 - 2002.

The magnetic separator is a separating tank with a quantity of permeable stainless steel wool (or steel mesh) placed in the pinned solenoid coil. After the coil is excited, the permeable stainless steel wool is magnetized. The surface of the magnetic separator produces a highly uneven magnetic field, i.e. a high gradient magnetic field. When paramagnetic material passes through the steel wool in the separating tank, it will be subjected to an external addition. The magnetic force, which is proportional to the product of magnetic field and magnetic field gradient, is adsorbed on the surface of steel wool. Non-magnetic materials flow directly through the magnetic field, through non-magnetic valves and pipes, into the non-magnetic product trough. When the weak magnetic properties of the steel wool collection reach the degree (determined by the technological requirements), the ore is stopped. Disconnect the excitation power supply, flush the magnetic material, and the magnetic material flows into the magnetic product trough through the magnetic valve and pipeline. Then do the two homework, so circulate, go round and start again.
Magnetism separator is used to remove iron powder from reused powdery granules. Magnetic separator for mineral and metal mine is widely used in resource recovery, wood industry, mining industry, kiln industry, chemistry, food and other workshops. Magnetic separator for mineral and metal mine is suitable for wet Magnetic Separation of magnetite, pyrrhotite, roasted ore, ilmenite and other materials with particle size less than 3 mm. It is also used for wet magnetic separation of coal, non-metallic ore, ilmenite and so on. The removal of iron from building materials and other materials is one of the widely used and versatile machines in the industry.
Working principle of
Magnetic Separator For Mineral And Metal Mine
When the raw materials flow into the tank body of the high Magnetic Separator price low, firstly, the flowing direction of the raw materials is the same as the rotary direction of the magnetic drum, the iron magnetite materials are attracted to the surface of drum. This is the first separation. In the second step, the flushing water below flush the raw materials back for the second separation. This time the flowing direction of the raw materials is opposite to the rotary direction of the magnetic drum. Then along with the rotation of drum, the iron magnetite materials on the surface of drum will finally leave the magnetic field and fall to the ore concentrate box under gravity. Also, the flushing water above helps to flush the iron magnetite into the ore concentrate box. The weak magnetic and non-magnetic materials can not be attracted and will flow to the discharge pipe for tailings.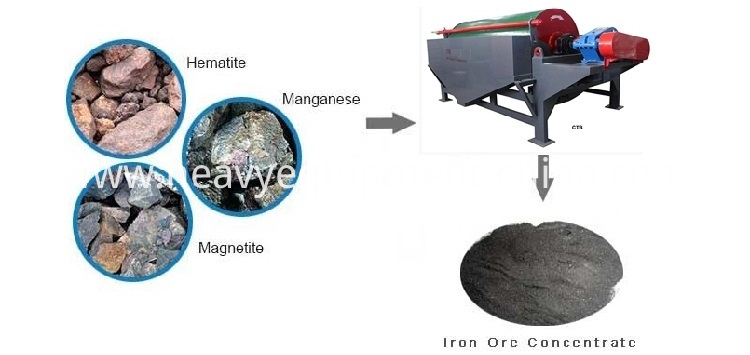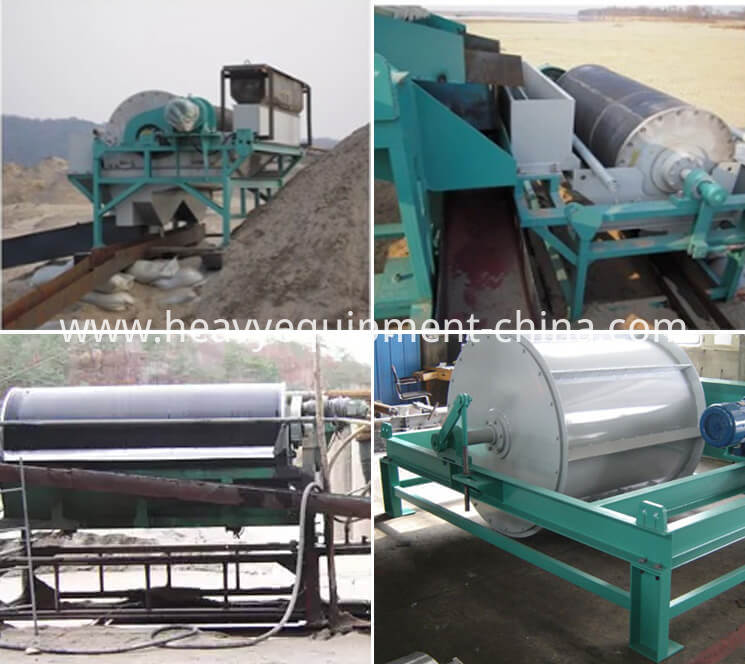 Main Technical Data of Magnetic Separator For Mineral And Metal Mine
Model

Diameter(mm)

Length

(mm)

Magnetic induction

Capacity(t/h)

Popwer(kw)

Weight(T)

CTB612

Φ600

1200

MT≤100

10-20

1.1

1.5

CTB618

Φ600

1800

MT≤100

15-30

2.2

1.8

CTB718

Φ750

1800

MT≤120

25-45

3.0

2.2

CTB918

Φ900

1800

MT≤130

35-70

4.0

2.8

CTB1018

Φ1050

1800

MT≤135

40-75

5.5

4.3

CTB1024

Φ1050

2400

MT≤135

52-100

5.5

5.2

CTB1218

Φ1200

1800

MT≤135

47-90

5.5

5.0

CTB1224

Φ1200

2400

MT≤135

80-120

7.5

6.4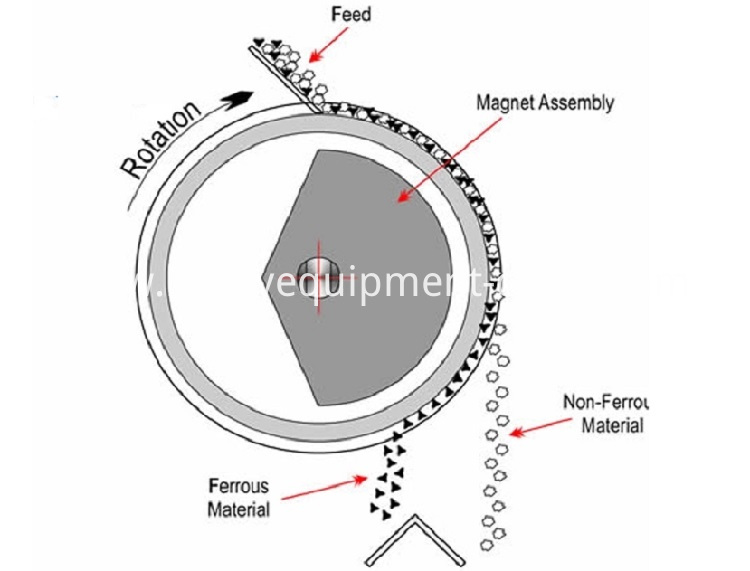 Technical characteristics of Magnetic Separator For Mineral And Metal Mine
The magnetic separator combines high-performance physical magnet technology, new multi-point embroidered non-embroidered magnetic concentrating steel wool technology, solid-liquid-gas three-phase flow membrane separation technology, high-power low-voltage high-current rectification technology, PLC electronic control technology and flow, temperature and pressure testing technology.
The separation magnetic field is high (up to 2.2T), the magnetic field gradient is high, and the size of magnetic field can be adjusted freely according to needs.

With programmable control, the whole production process is fully controlled and the process flow is easy to change.
Structural characteristics Wet Type Magnetic Separator For Mining
The whole device of magnetic separator consists of magnetic separator (host), coil cooling system, rectifier power supply, pneumatic control system and electromechanical control system.
The main machine includes magnet (coil, wrapped iron yoke), sorting box with magnetic medium and supporting structure, and material flow distribution system.
Coil cooling systems include cooling water piping, internal cooling and external cooling piping systems and heat exchangers.
Rectifier power supply includes dry rectifier transformer and SCR rectifier cabinet.
The pneumatic control system includes gas control valve, gas control cabinet and air compressor.
The control system includes manual and automatic operation control system, overpressure, pressure loss and overheat protection device of cooling system, interlocking operation of peripheral equipment, fault alarm and automatic shutdown system.
Application of Magnetic Separator For Mineral And Metal Mine
Purification and refinement of fine clay minerals (kaolin, bauxite, etc.): Removal of fine magnetic dyeing impurities (Fe2O3, TiO2) from clay ores;
Reduce Fe2O3 content in quartz sand, feldspar and barite.
Reduce the content of copper in molybdenum concentrate.
Coal ash removal and sulfur removal;
Improve the quality of apatite.
Selection of rare earth minerals, seashore placer and other useful minerals.
Continuously remove the abrasive particles in the lubricating oil, recycle and recycle the lubricating oil.
Chemical, instrument and crude oil filtration, recovery and purification of catalysts and other useful materials;
Filtration of water supply and condensate in nuclear power station and thermal power station;

Purification of industrial sewage and domestic sewage;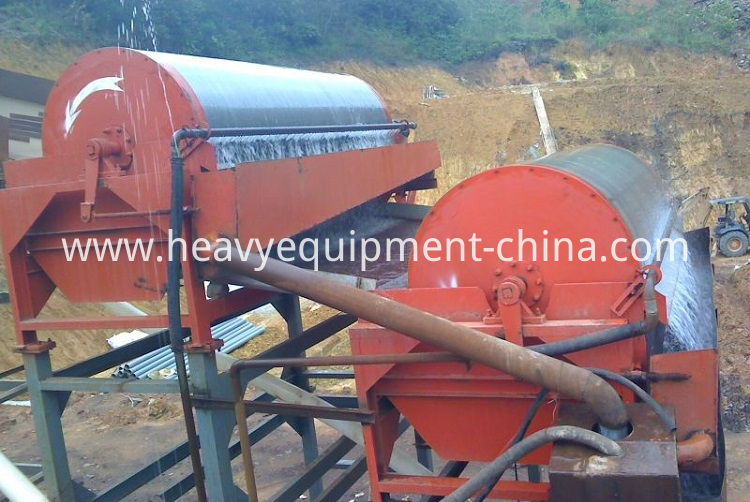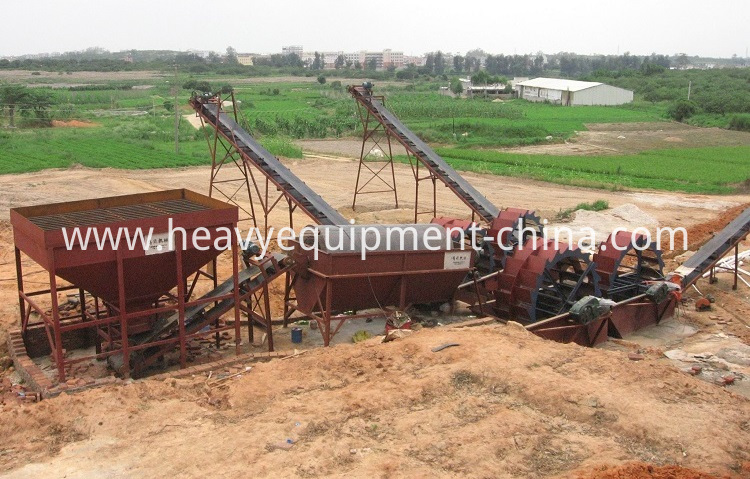 Looking for ideal Magnetic Separator For Mineral Manufacturer & supplier ? We have a wide selection at great prices to help you get creative. All the Magnetic Separator For Metal Mine are quality guaranteed. We are China Origin Factory of Magnetic Separator For Mine. If you have any question, please feel free to contact us.
Product Categories : Beneficiation Equipment > Mineral Separator