Brief Introduction About Calcium Oxide Processing Line /Calcium Oxide Processing Line /Calcium Oxide Making Plant
Calcium Oxide which is also known as lime, it is an important white crystalline material which is used in different field, and limestone and calcium carbonate is the main raw material for the Calcium Oxide Processing Line, Calcium Oxide Processing Line or Calcium Oxide Making Plant, Calcium Oxide Making lant is a combined system which generally breaks the limestone(CaCO3) into lime, the Calcium oxide Processing Line needs to take in a lot of heat to break up the limestone into lime and CO2, the temperature needs to be around 1200-1350 Celsius degree, however it can use different kinds of fuels, such as coal, LPG, heavy oil, and so on. The Lime can be used for different industries, such as paper making, construction, food, and so on. Mingyuan can provide the complete solution for Calcium oxide processing line. the main equipment mainly includes crusher, screen, Rotary Kiln, Rotary Cooler, the auxiliary equipment are Dust Collector, bucket elevator, ID fan.
Lime rotary kiln, also know as Limestone rotary kiln, rotary calcination kiln,which is one of the most important calcining equipment in the Calcium Oxide Processing line, it`s used to calcine the limestone into quicklime or lime, the equation goes like: CaCO3=CaO+CO2, the lime is the raw material for hydrated lime production, for a quick lime Line it needs to crush the limestone into small lump ranges 10-50mm first, then feed the lump to the quicklime rotary kiln for calcining process at 1350 Celsius degree to make sure the limestone is decomposed into lime and carbon oxide, and it needs a cooling machine to cool the lime after the calcining process, for the cooler, both rotary cooler and Vertical Cooler can be used. Then after screening process, the lime will be separated into lime lump and lime powder and transported to their silo respectively. And it needs to add dust collector at the top of the silo to protect the environment from pollution. Our factory can provide the complete Calcium Oxide Processing Line and the capacities can range from 100-600 t/d.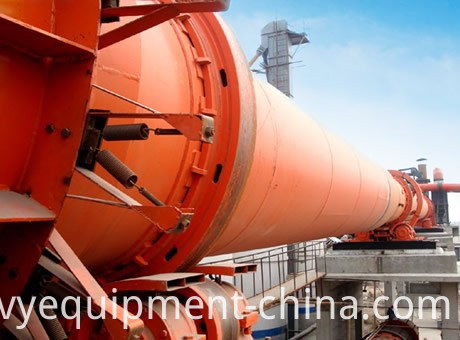 Before the lime rotary kiln, it usually needs to use a Vertical Preheater device to further absorb the heat from the lime rotary kiln, after heat exchange, the temperature of the limestone can reach about 700-900 Celsius degree and some amount of limestone begins to decompose into calcium oxide and carbon oxide. So the efficiency of calcium oxide production plant is highly increased by adding the vertical preheater device.
For the production capacity of lime production plant, it can be from 50 t/d to 1000 t/d, the fuel can be coal, gas, LPG, diesel, etc.
A lime rotary kiln mainly consists of drum shell, supporting roller, riding tyres, thrust roller, transmission system.
Main technical parameter of Calcium Oxide Processing Line /Calcium Oxide Processing Line /Calcium Oxide Making Plant
Model

Capacity
(T/D)

Main Motor

Main Reducer

Weight
(T)

Power

Model

Model

Speed Ratio

Ø1.9/1.6×39m

72

30

JZT2-72-4

JZQ750-I-Z

48.57

66

Ø1.9×36m

84

37

YCT315-4A

ZS110-5-III

78.19

85.9

Ø2.2×45m

98.4

55

JZT82-6

ZA125

93.93

104

Ø2.5/2.2×55m

120

40

JZT81

ZS145-10-I

134.9

197.2

Ø2.5/2.2×63m

108

40

JZT81

ZS145-10-I

134.9

170.5

Ø2.5×40m

204

40

Z2-92

ZS125-2-I

134.9

143.6

Ø2.5×45m

180

45

JZT82-4

ZS125-4-I

69.71

148

Ø2.5×50m

220

30

JZT372-4

ZS145-9-V

122.8

173

Ø3×48m

360-480

75

YCT355-48

ZS145-7-II

100.4

170.561

Ø3.1/2.5×78m

216-240

75

Z4-225-31

ZS165-2-II

57.17

267.6

Ø3.2×48m

1000

160

ZSN4-280-21B

NSY56-28-II

28

252

Ø3.2×50m

1000

160

ZSN4-280-21B

NSY56-28-II

28

263

Ø3.2×52m

1000

160

ZSN4-280-21B

NSY56-28-II

28

280.8

Ø3.3×50m

1200

160

ZSN4-280-21B

NSY450-28-V

28

317

Ø3.6×70m

492

125

Z2-112

ZS177

79.22

376

Ø3.95×80m

700

2×90

Z4-250-32B

NZS995

56

412

Ø4×50m

960

90

ZDT-11M

ZS220-3-IV

63.88

463

Ø4×60m

2500

315

ZSN4-355-09z

ZSY630-35.5-I

34.601

487.5

Ø4.2×60m

3000

420

ZSN4-355-12

ZSY710-35.5-I

35.526

576.1

Ø4.8×75m

5000

630

ZSN4-400-12

JSY-800-1760

31.5

841
Advantages of lime rotary kiln (active lime calcining equipment): for Calcium Oxide Processing Line /Calcium Oxide Processing Line /Calcium Oxide Making Plant
1. High productivity makes it possible for our lime rotary kiln to be used in large active lime production line.
2. Open-type calcining rotary kiln has a simple structure, and can discharge sulfurous gases timely, which makes it quite suitable for steelmaking.
3. It is capable of calcining 10 to 50mm fine limestone directly.
4. Vertical preheater has been equipped at the end of the kiln to make full use of high-temperature gases generated during calcining. It can preheat limestone to the decomposition
For more info, welcome to send your inquiry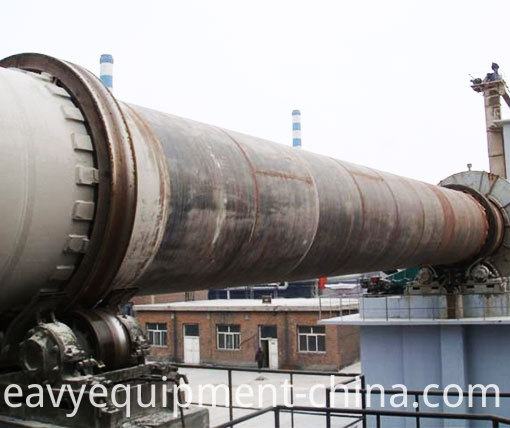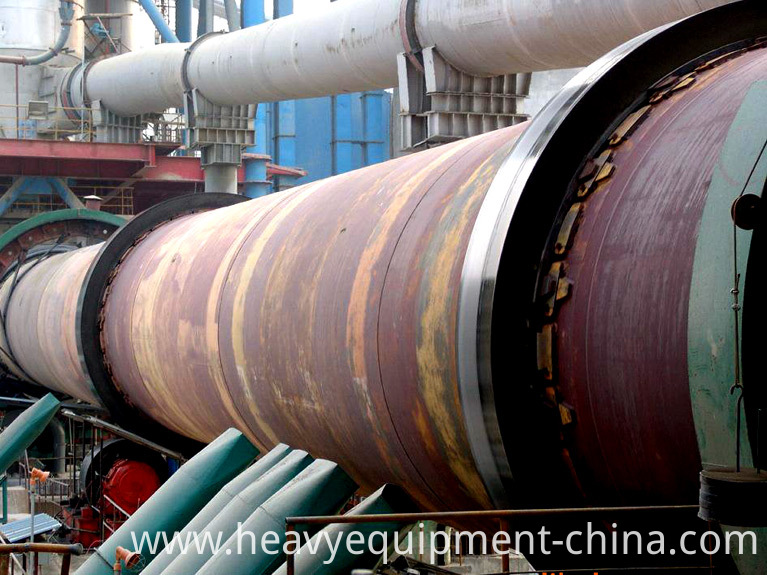 Below is the other equipment which may be used in the quick lime line /Calcium Oxide Production Line /Calcium Oxide Production Plant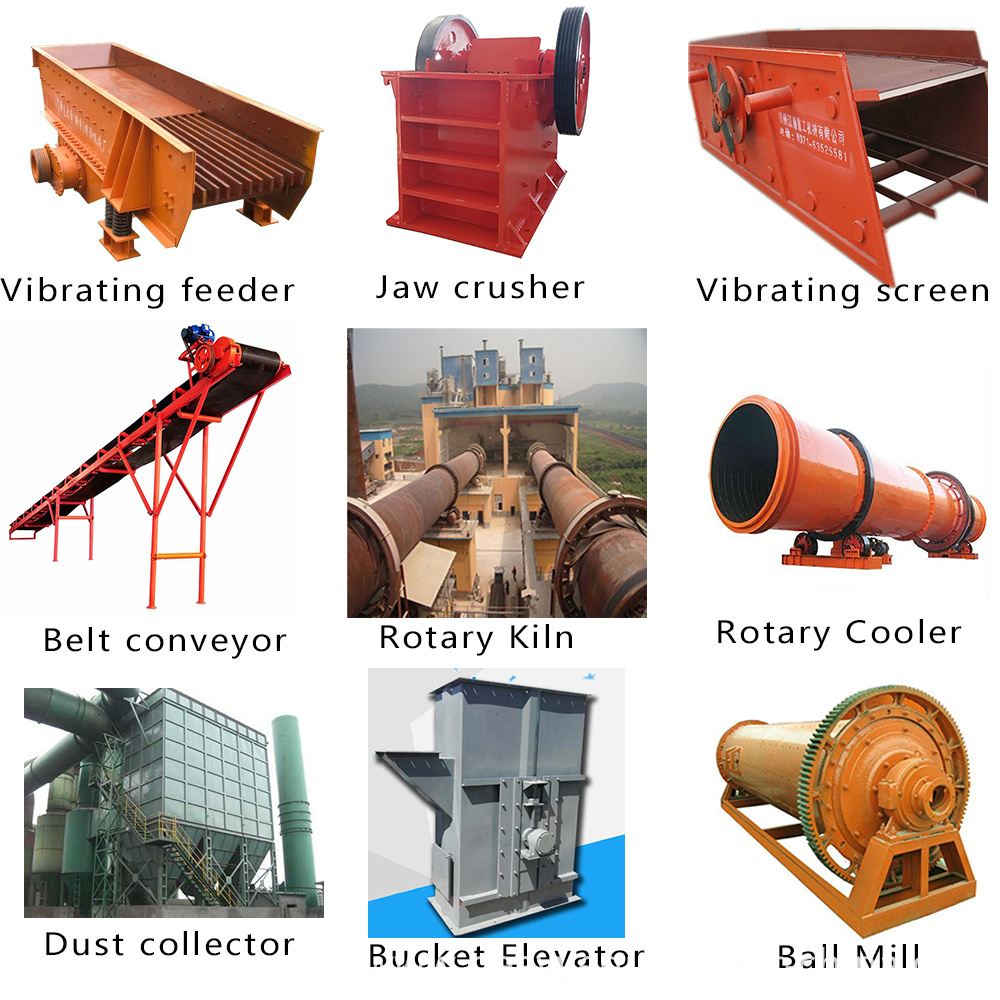 Looking for ideal Calcium Oxide Processing Line Manufacturer & supplier ? We have a wide selection at great prices to help you get creative. All the Calcium Oxide Making Plant are quality guaranteed. We are China Origin Factory of Calcium Oxide Calcination Plant. If you have any question, please feel free to contact us.
Product Categories : Cement Manufacturing Equipment > Rotary Kiln